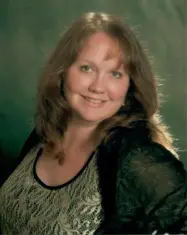 Dr. Susan Striegler is a licensed Chiropractor serving the New Hartford community.
Dr. Susan Striegler has been freeing people from pain in her clinic in New Hartford, NY. As a Chiropractor with experience, Dr. Striegler is committed to promoting the health and well being of her patients.
Dr. Striegler uses a "whole person approach". This approach to wellness means looking for underlying causes of any disturbance or disruption (which may or may not be causing symptoms at the time) and make whatever interventions and lifestyle adjustments that would optimize the conditions for normal function. Using this unique approach, Dr. Striegler is able to help you to accelerate and/or maintain your journey to good health.
Born in Utica, NY, Dr. Striegler was raised and educated in Frankfort, NY. She went on to earn her Bachelors degree in Biology from Utica College in 1990 and her Associates degree in Nursing from Mohawk Valley Community College in 1992.
Dr. Striegler has worked as an Intensive Care RN at Faxton Hospital in Utica for over 5 years, attending to the needs of hundreds of our local residents. She then left the area to attend New York Chiropractic College in Seneca Falls, NY, and to work as an RN in the State's Correctional system.
Susan graduated Magna Cum Laude with her Doctorate of Chiropractic degree, and then relocated for a new job at a Winslow, Maine Family Chiropractic practice.
Now Dr. Striegler has returned to the Mohawk Valley, to be closer to family, and to bring her holistic family chiropractic practice to the community.